Integrated marketing is a very unique, yet dynamic industry. You have the creative thinkers, professional writers, and go getters all under one roof. As a newbie to the industry, I quickly learned that collaborative work is very important for the ultimate success of the individual and the agency.
At lotus823, we like to see each day as a new adventure, but with every adventure comes a whirlwind of emotions. Here are the 9 struggles every marketing pro faces as we tackle each day, kicking butt in the agency world!
1.  When you get up from your desk and forget your earphones are still plugged in.
If you're in the zone pushing out content, you'll want to be listening to your favorite Pandora station. You have to dance at the beat of your own drum in this competitive world.
2. When it's 4:55 PM on a Friday and you realize you have a week's worth of time to enter.
Logging your client time is a very important element to the agency life. However, when you're minutes away from the weekend and have a lot of entering to do, it's easy to turn into the infamous "Grumpy Cat." We all know to log our time early….we just don't do it.
3. When the PR team is heading to conquer a big pitch.
Our killer PR team is always ready to take on any client, journalist, or pitch in a "Super Hero" fashion! When they're prepping for a major launch or media event, just don't get in their way – especially when they're headed towards the coffee machine.
4. When you're brand monitoring on every screen you can find.
From your laptop to your tablet to your smartphone, monitoring for your brand's news around-the-clock is no easy task.
5. When it's time for the new client dance.
After months of hard work, it's time to celebrate when we get good news. The struggle is having the best dance moves, clearly.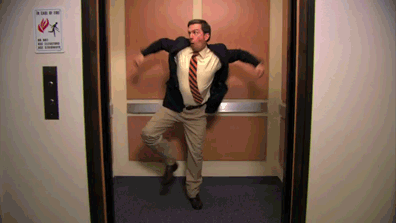 6. When the kitchen is freshly stocked.
We're all about the food here, from doughnuts to popcorn to cheese platters. There's no better way to fuel up for a days work with a hearty snack, straight from the lotus kitchen.
7. When there's breaking news.
Once breaking news hits for your client, it's all hands on deck to craft the right content for all media channels.
8. When you eat too much at lunch and still have lots of work to do.
Eating is a national pastime at lotus823 and we celebrate each week with a team lunch on Friday.
9. When you're multi-tasking maven
At the end of the day, the integrated marketing industry is no easy task; we wear multiple hats taking on several tasks. But we always get the job done.
Agency life may throw a lot of curve balls your way but with your team by your side, nothing is impossible.
Why do you love agency life? Let us know if the comments below!